Recognizing what's really important.
KS Bancorp, Inc., a Delaware corporation, is the holding company for KS Bank, Inc., a North Carolina savings bank. Both the Company and the Bank are headquartered in Smithfield, North Carolina.
The Company's common stock, par value $0.001 per share, is quoted on the OTC Pink Market (https://www.otcmarkets.com/stock/KSBI/overview) and trades under the symbol "KSBI".
The Company had approximately 1,107,776 shares of common stock outstanding, held by approximately 316 stockholders of record, as of December 31, 2022.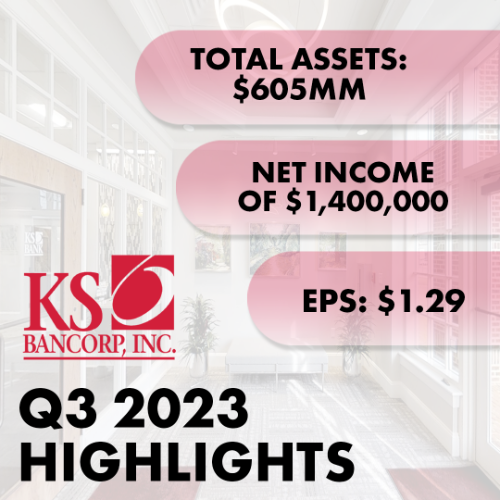 Shareholder Frequently Asked Questions
contact and more information
Smithfield, NC 27577
Phone: (919) 938-3101
Investor Contacts:

Earl W. Worley, Jr., President/CEO
Regina J. Smith, Executive Vice President/CFO

Shareholder Contact:
Denise Elliott, Executive Administrator