"On behalf of everyone at KS Bank, I'd like to wish you and your family a very happy and blessed Thanksgiving. I hope all of our employees and customers know just how thankful and appreciative I am for them all year round, not just during this season of thankfulness, giving and celebration. 
Although 2021 has proven difficult for so many, we have continued to grow and increase our presence in the many communities that we serve. Our success is due in part to you, as we proudly celebrate our 97th year. We treasure our relationship with every customer and employee, and we are so proud to be your one, true community bank.
We're thankful for the opportunity to serve you and Thanksgiving is a timely reminder that we should remain grateful through all seasons – not just the holidays."
Best Regards,

Harold T. Keen, President and CEO
James Boring
Mortgage Loan Processor
"I am thankful for the opportunity to coach my son in soccer and basketball. He loves it and I'm so glad we get to share the experience together."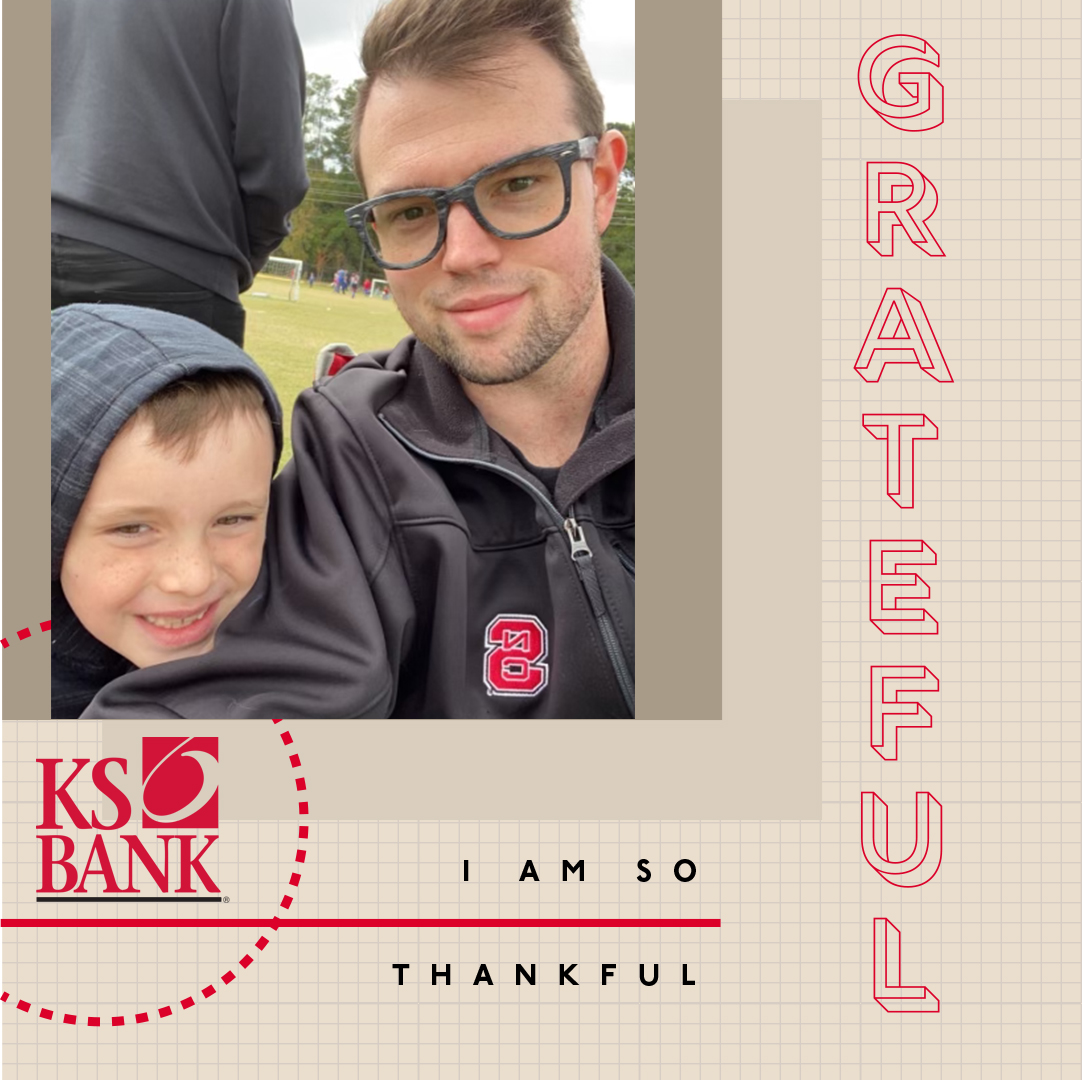 Relationship Banker,
Wilson 
"I am thankful for my beautiful kids and my wonderful family and friends!"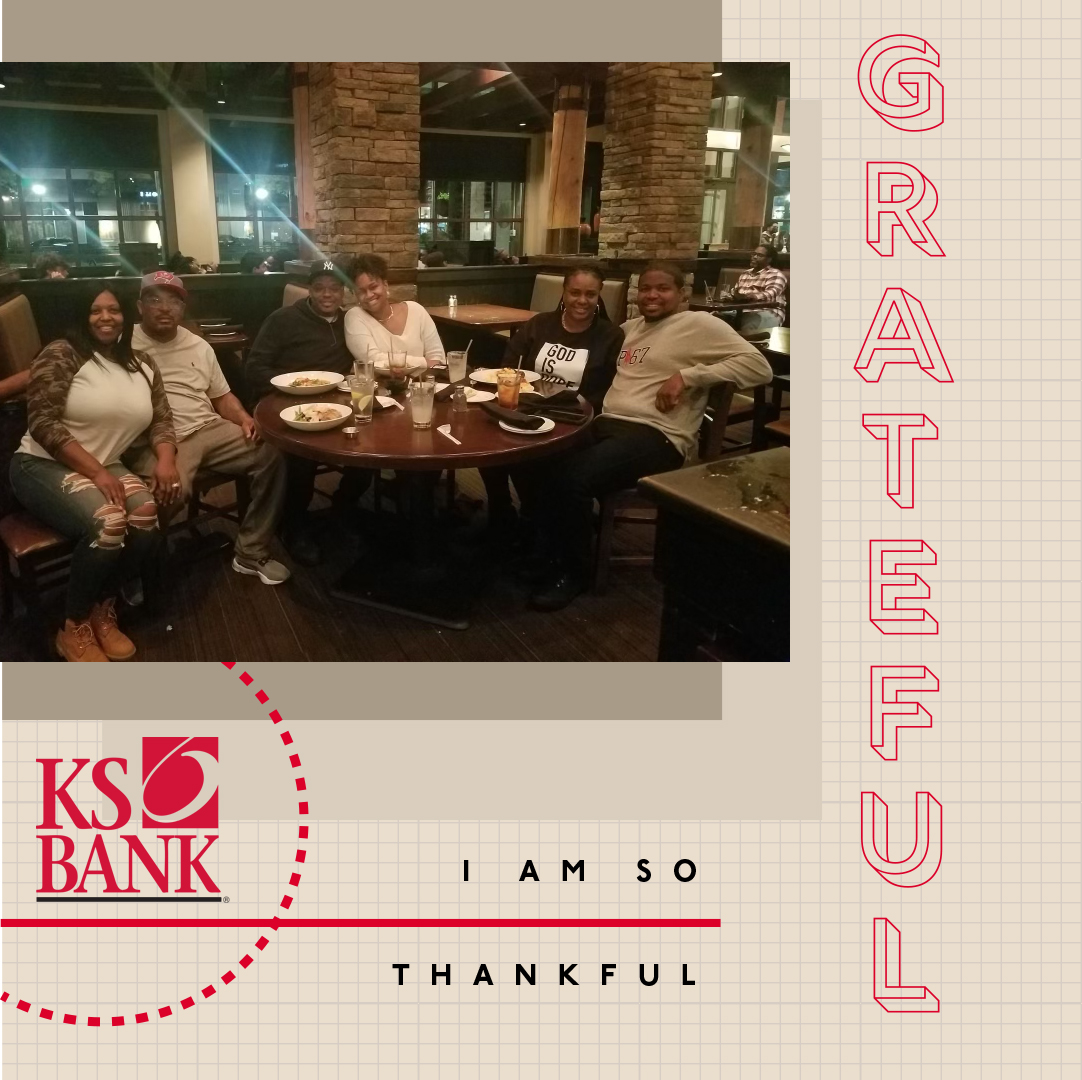 Deposit Operations Specialist
"I am thankful for all of my family and friends, especially this precious little boy that we thought we would never have. I love all my family and my sweet grandson, and am thankful for all of God's blessings."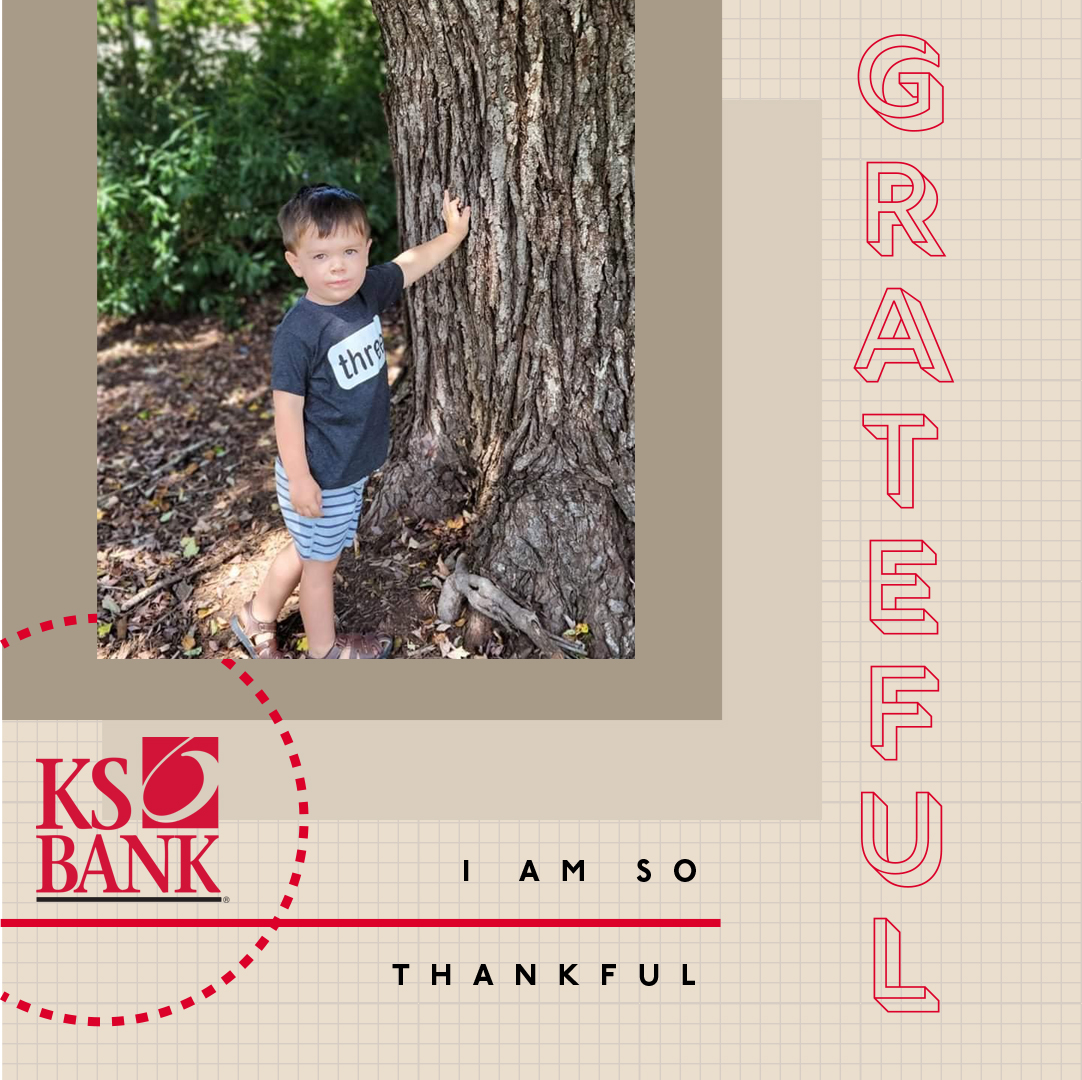 "I'm thankful for time spent with family. I'm especially thankful for the new additions to mine!"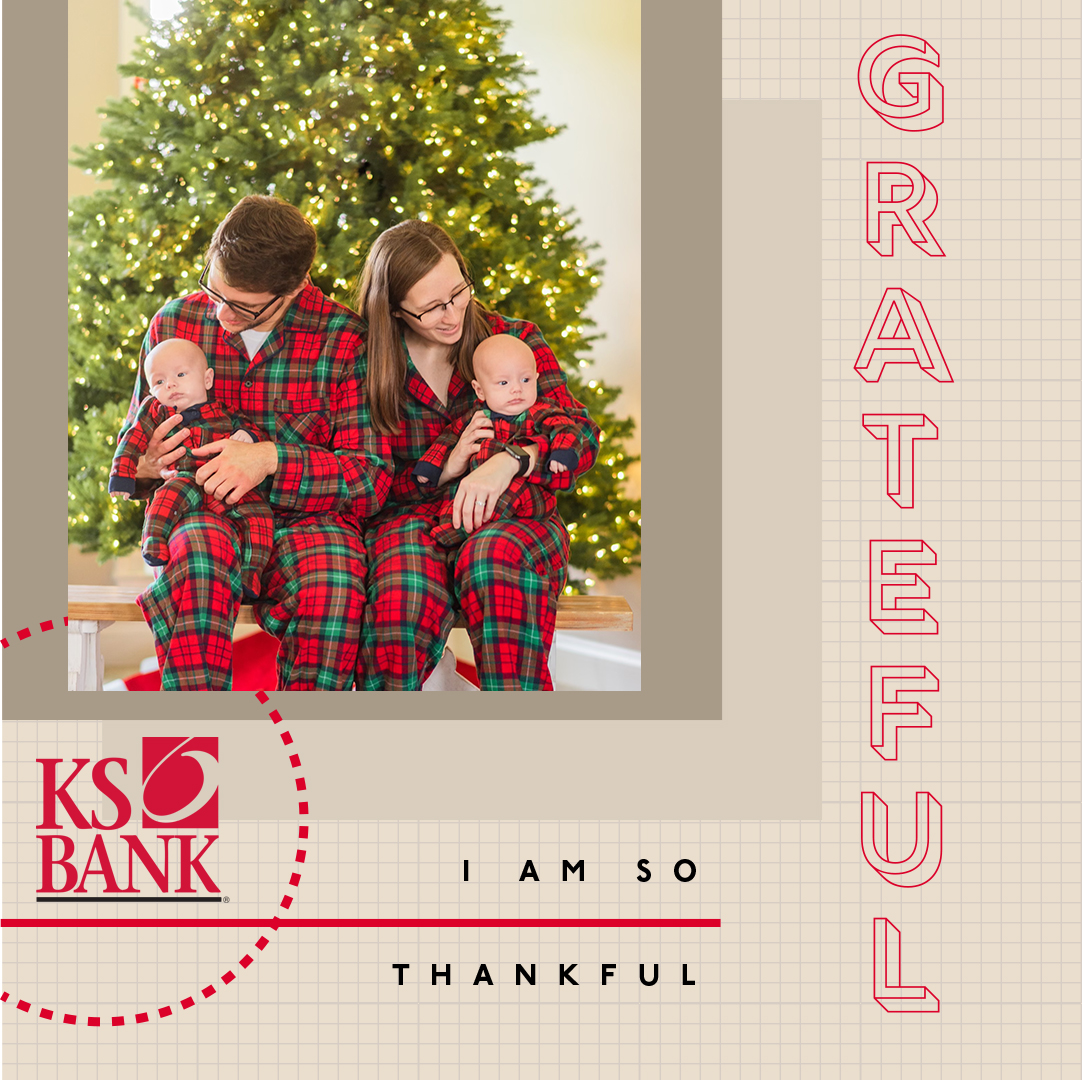 Director of Human Resources
"I am thankful for being able to experience the love of my grandchildren!"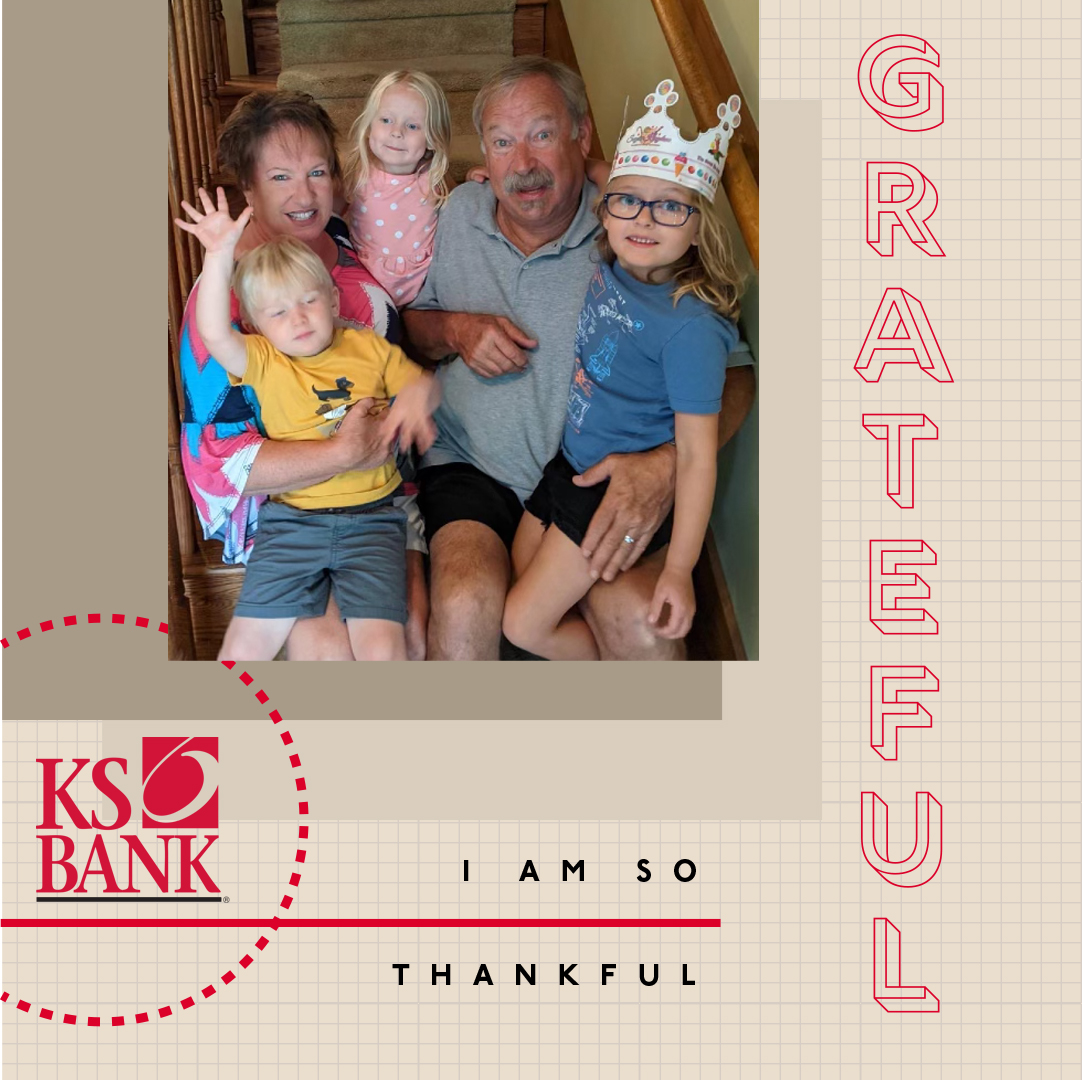 Earl W. Worley, Jr.
Chief Operating Officer
"I am most thankful for my family and friends this season of the year."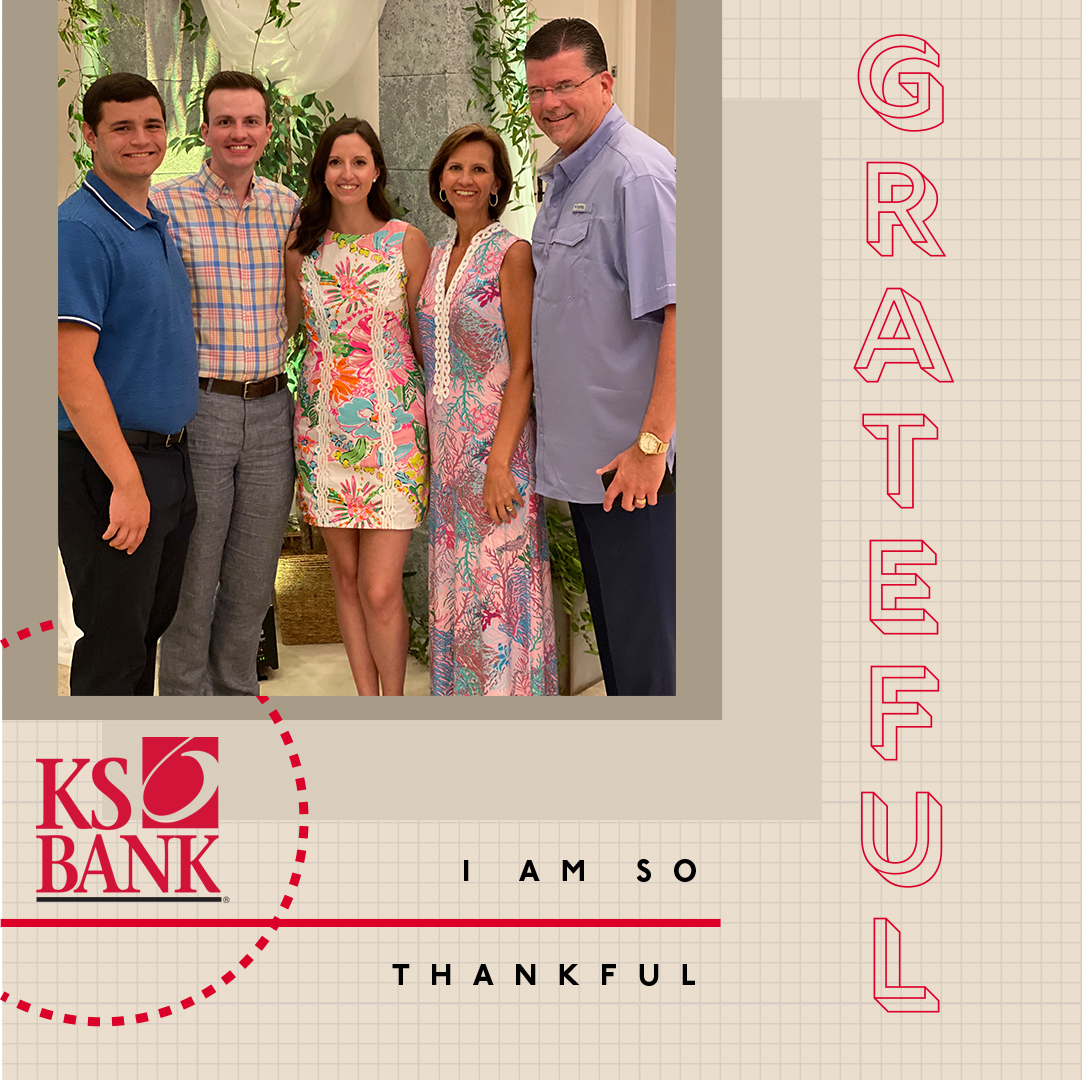 Relationship Banker,
Clayton
"I am very thankful this year, for our newest little addition to our family. Our Lukas! He has brought so much joy to our family." 
"I am thankful that God chose me to be these two beautiful girls' mom, that he blessed me with a great husband and that we enjoy spending time together as a family."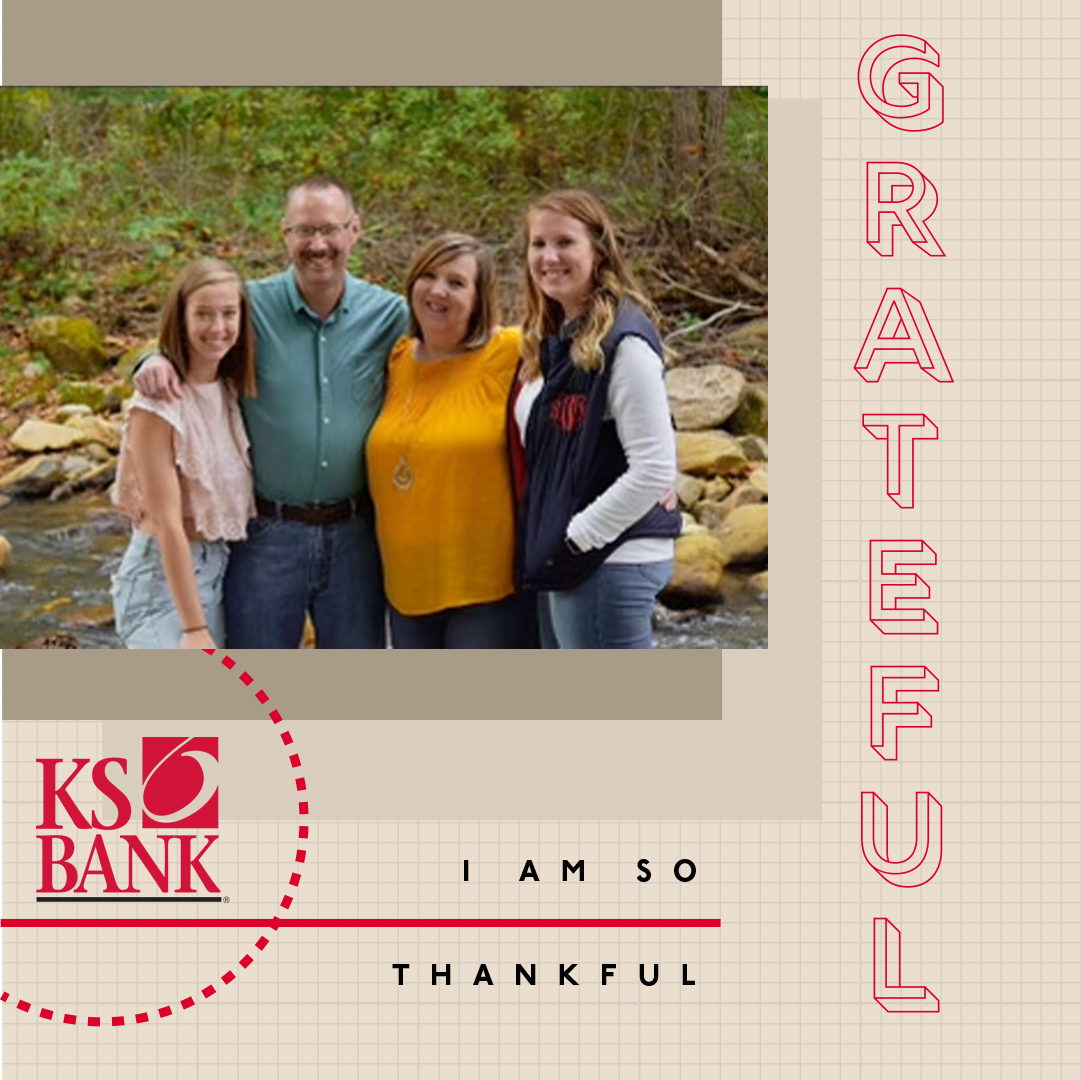 Relationship Banker,
Wendell
"This year I am most thankful for my wife, family, friends and career at KS Bank! I am grateful for all of the opportunities and blessings we have received this year and I have learned to cherish every moment you have with the ones you love most!"
Commercial
Relationship
Manager, selma
"We have so many things to be thankful for….What I am most thankful for is my support system - My husband and my boys keep me grounded and remind me daily to be thankful for the little things."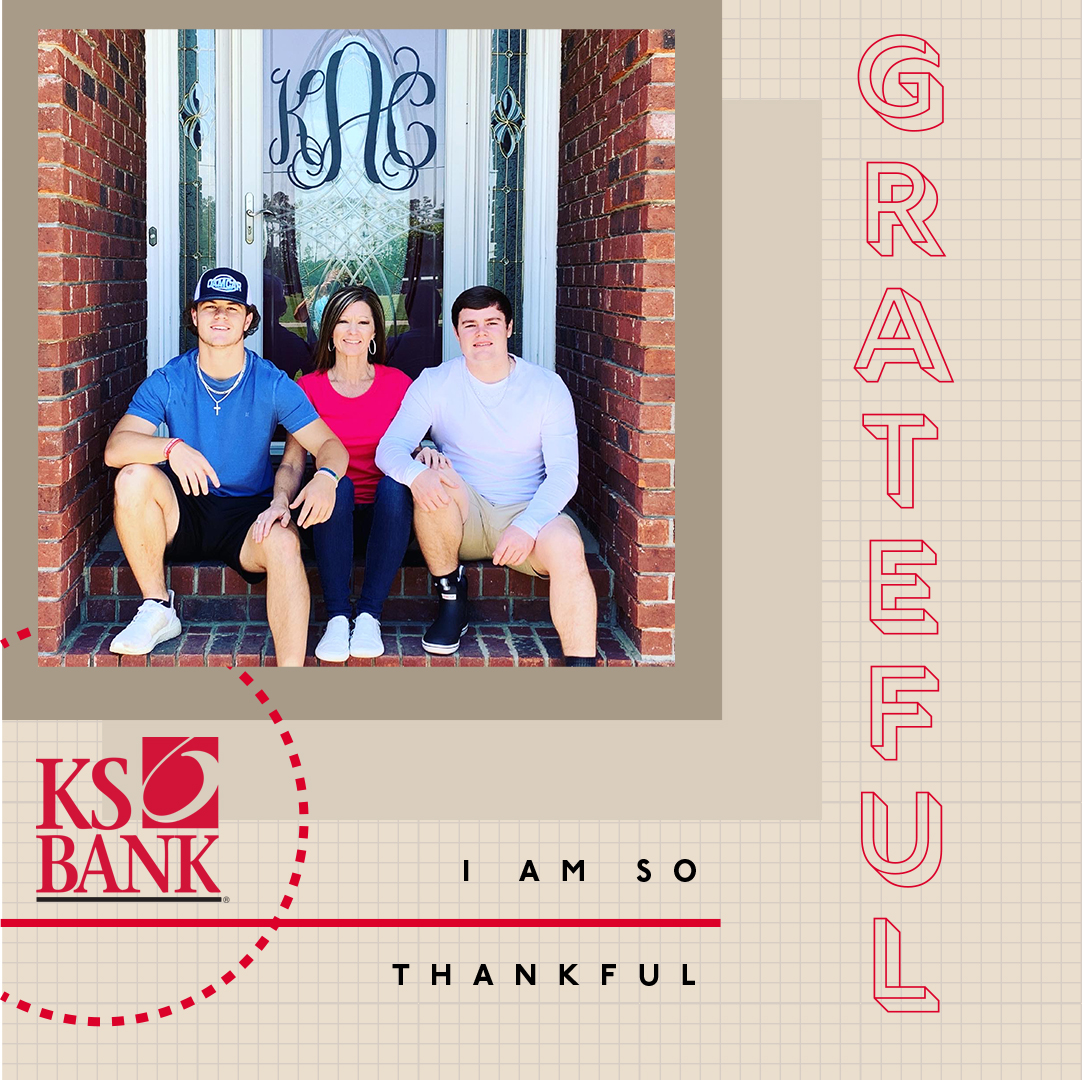 "I am thankful for my family! My husband Gary is such a blessing to me. I am thankful for his constant support and encouragement. I wouldn't be where I am today without him. He is a great leader and example for our three sons as well. I love my family and am grateful for them."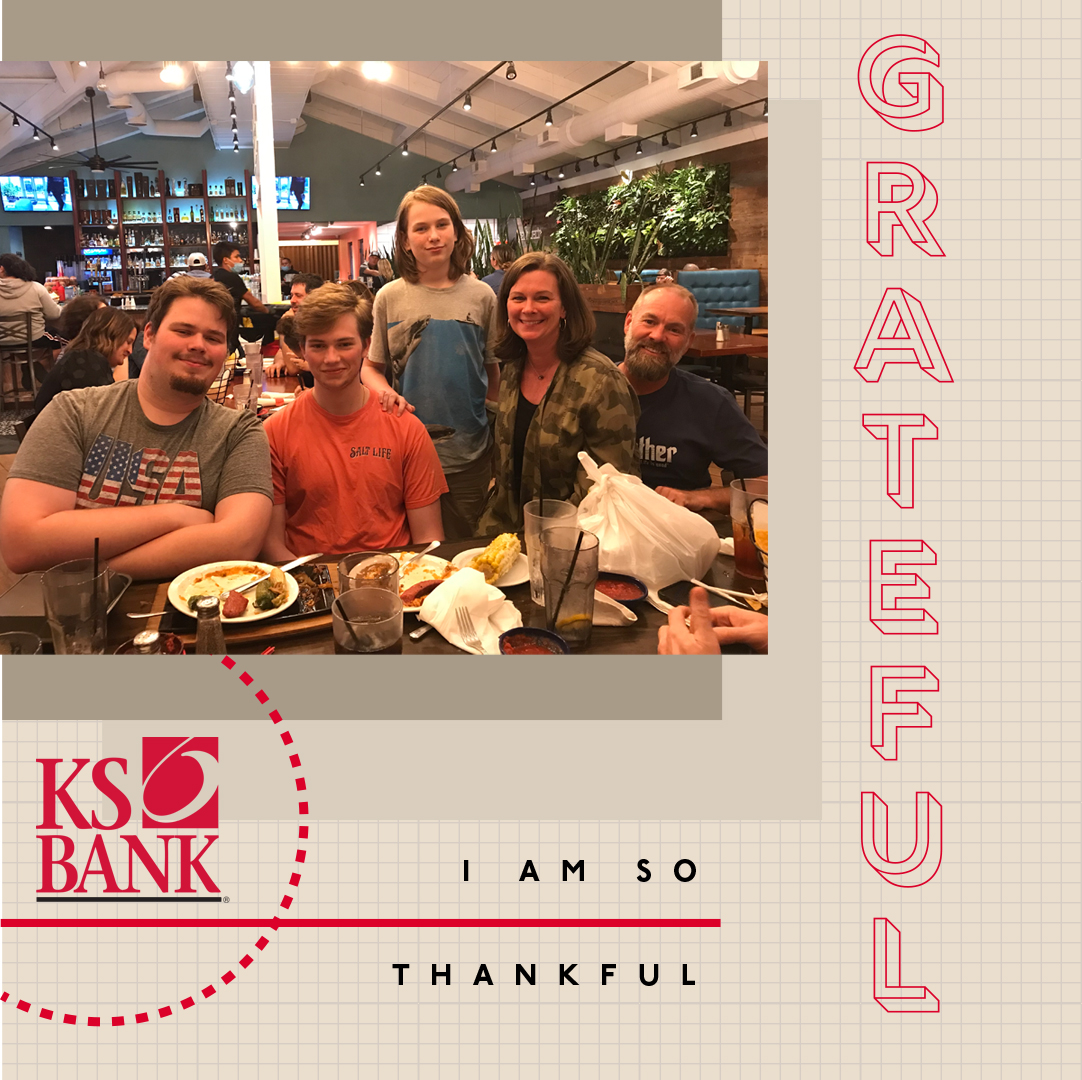 Mikayla Pittman
Relationship Banker, Kenly
"I am thankful for my family and work family. And I am thankful for the blessing of marriage and my wonderful husband."