"On behalf of everyone at KS Bank, I'd like to wish you and your family a very happy and blessed Thanksgiving. I hope all of our employees and customers know just how thankful and appreciative I am for them all year round, not just during this season of thankfulness, giving and celebration. 
Although 2021 has proven difficult for so many, we have continued to grow and increase our presence in the many communities that we serve. Our success is due in part to you, as we proudly celebrate our 97th year. We treasure our relationship with every customer and employee, and we are so proud to be your one, true community bank.
We're thankful for the opportunity to serve you and Thanksgiving is a timely reminder that we should remain grateful through all seasons – not just the holidays."
Best Regards,

Harold T. Keen, President and CEO
Amanda Pope
Deposit Compliance Analyst
"There are so many things that I am thankful for - I am thankful for my family and I am also thankful to have a wonderful work family who supports the same values as me at KS Bank!"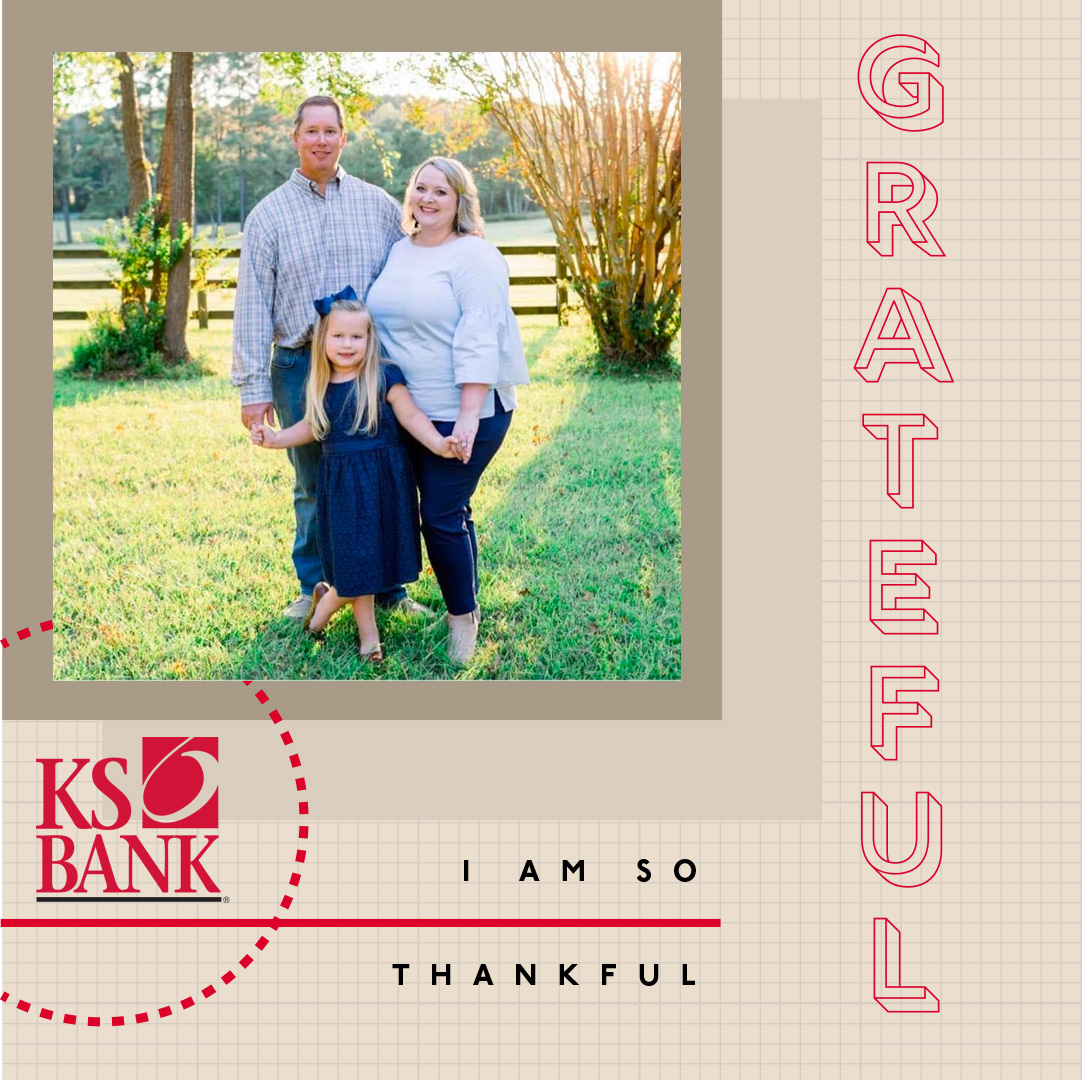 michelle pearce
relationship banker, four oaks
"I am thankful for this beautiful family I have been blessed with. And I'm thankful for the love of Jesus."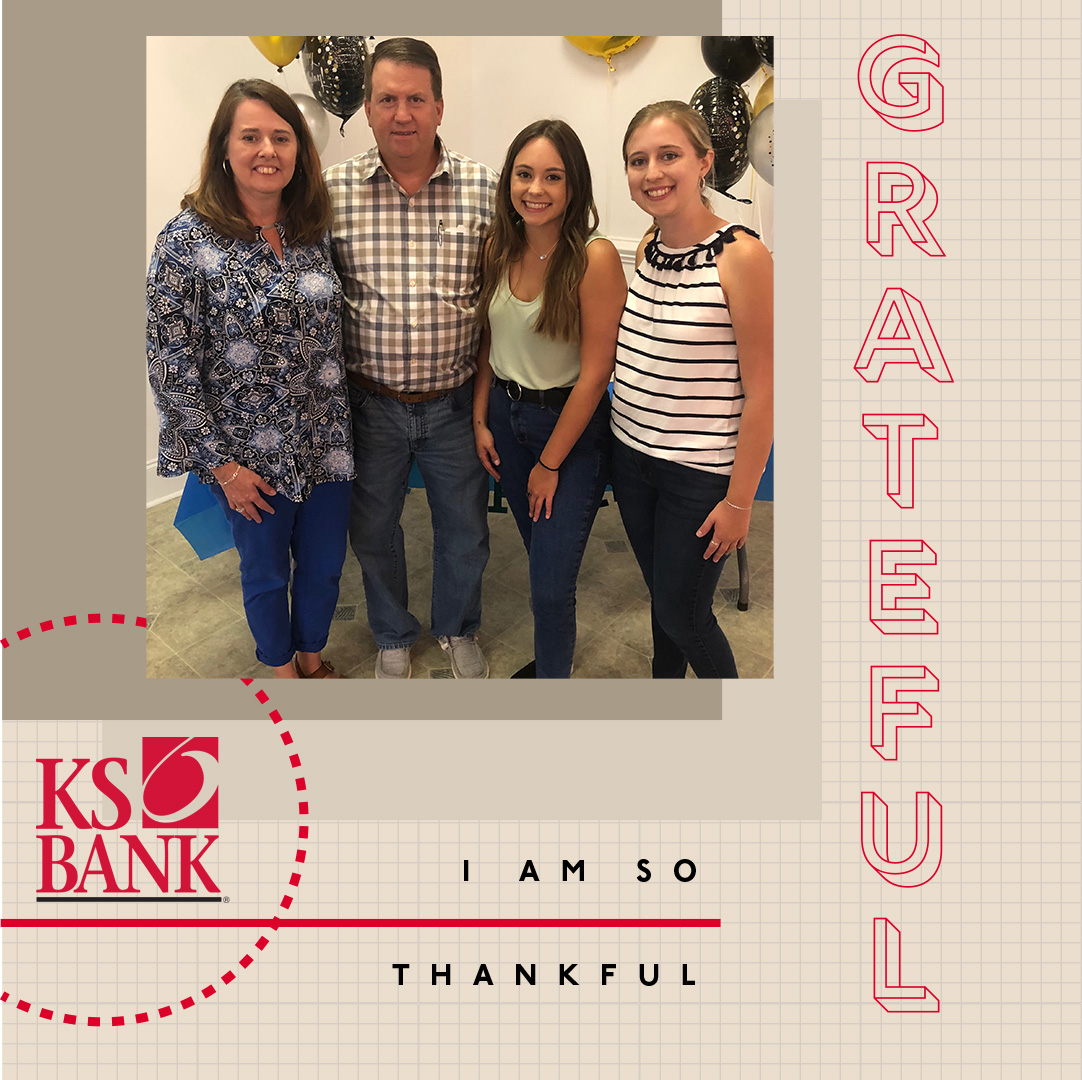 Heidi Watkins
Trust administrator
"I'm always thankful for my family but especially excited to have my first grand baby on the way! I'm grateful for all God's blessings!"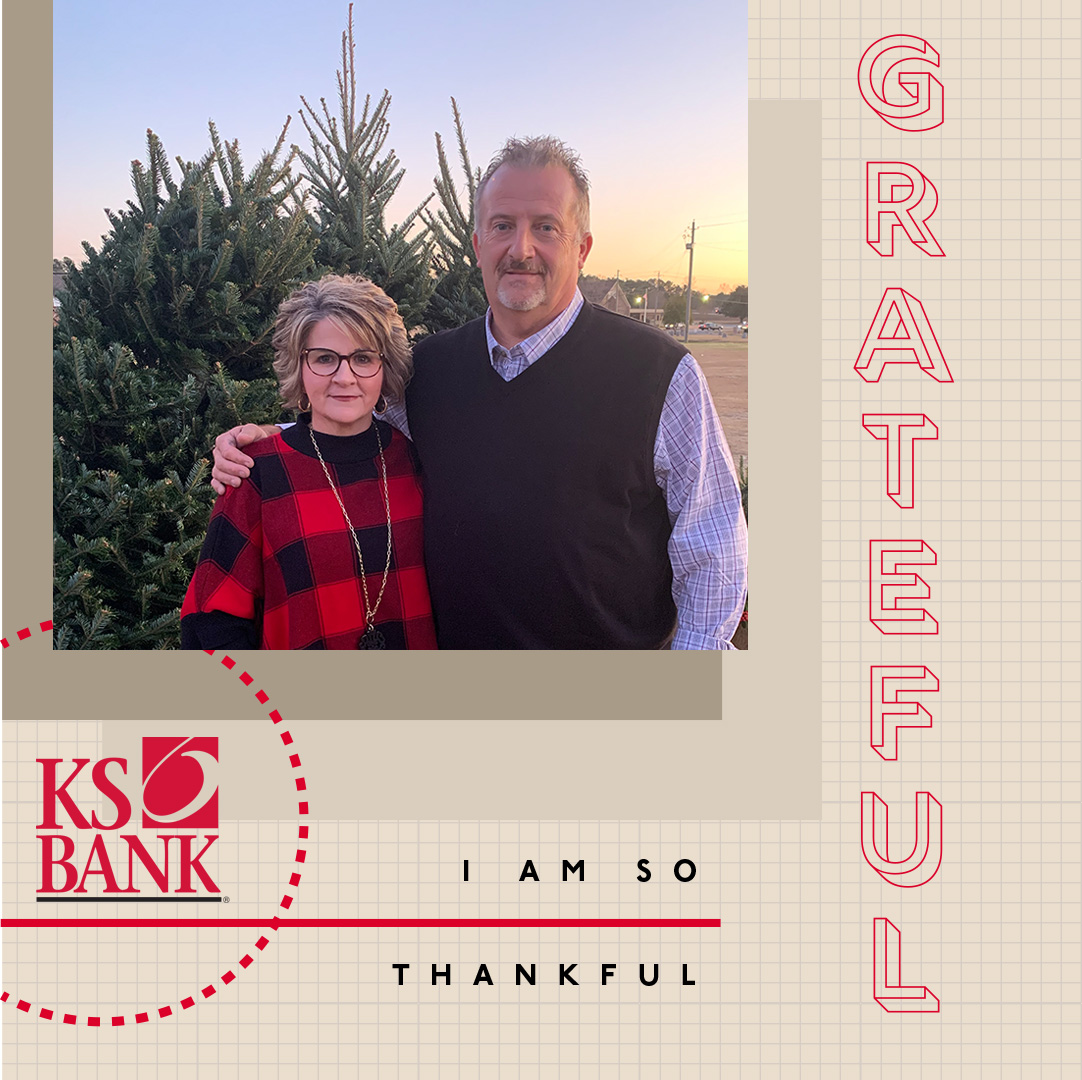 Lee Byrd
internal auditor
"This Holiday season, I am thankful for God's unending grace, my wonderful husband, Travis, and our amazing children, Emilee and Van. I am also thankful for our extended family and friends that support us in all we do."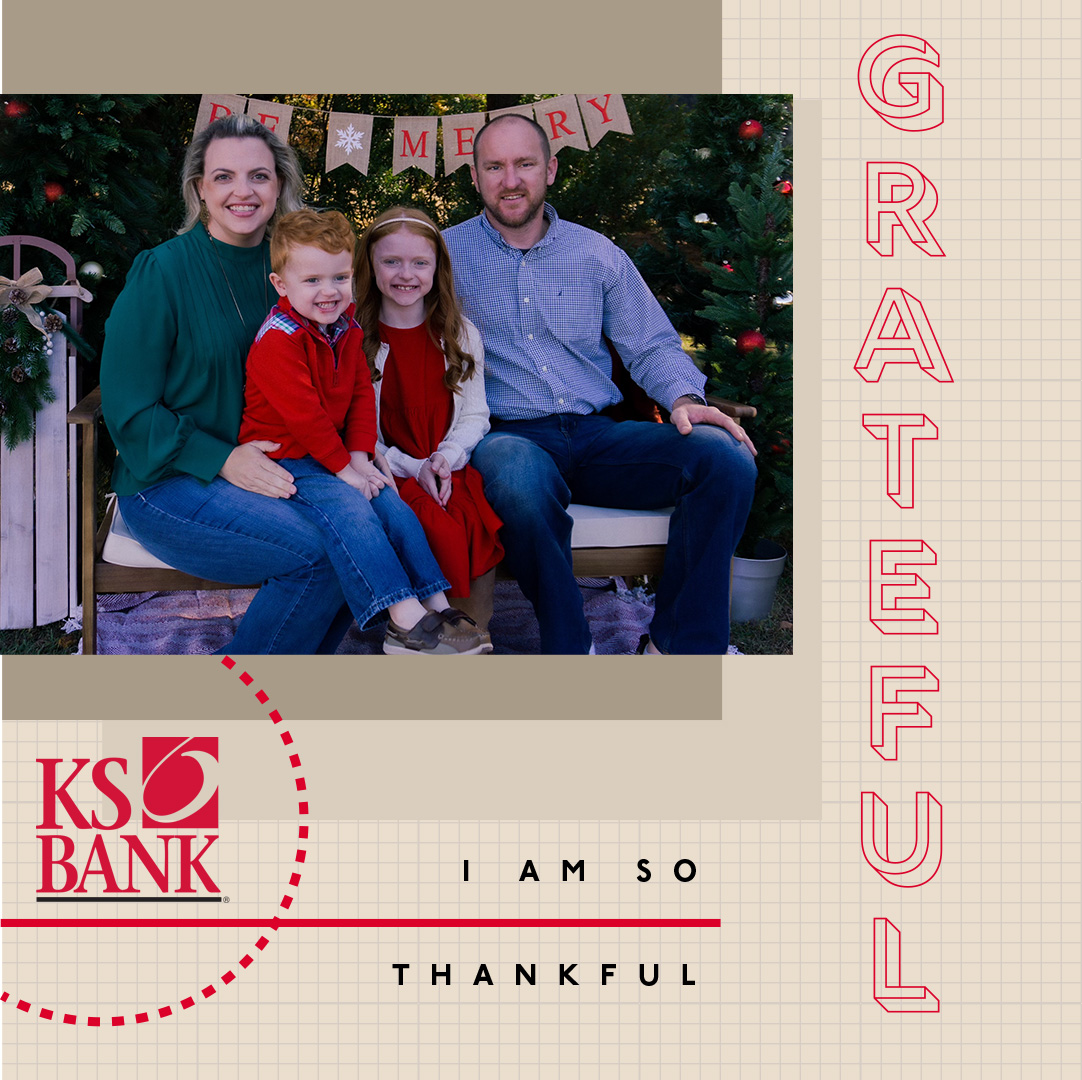 john kerr
commercial relationship manager, Garner
"I am thankful for my family, and friends, health, and a roof over my head."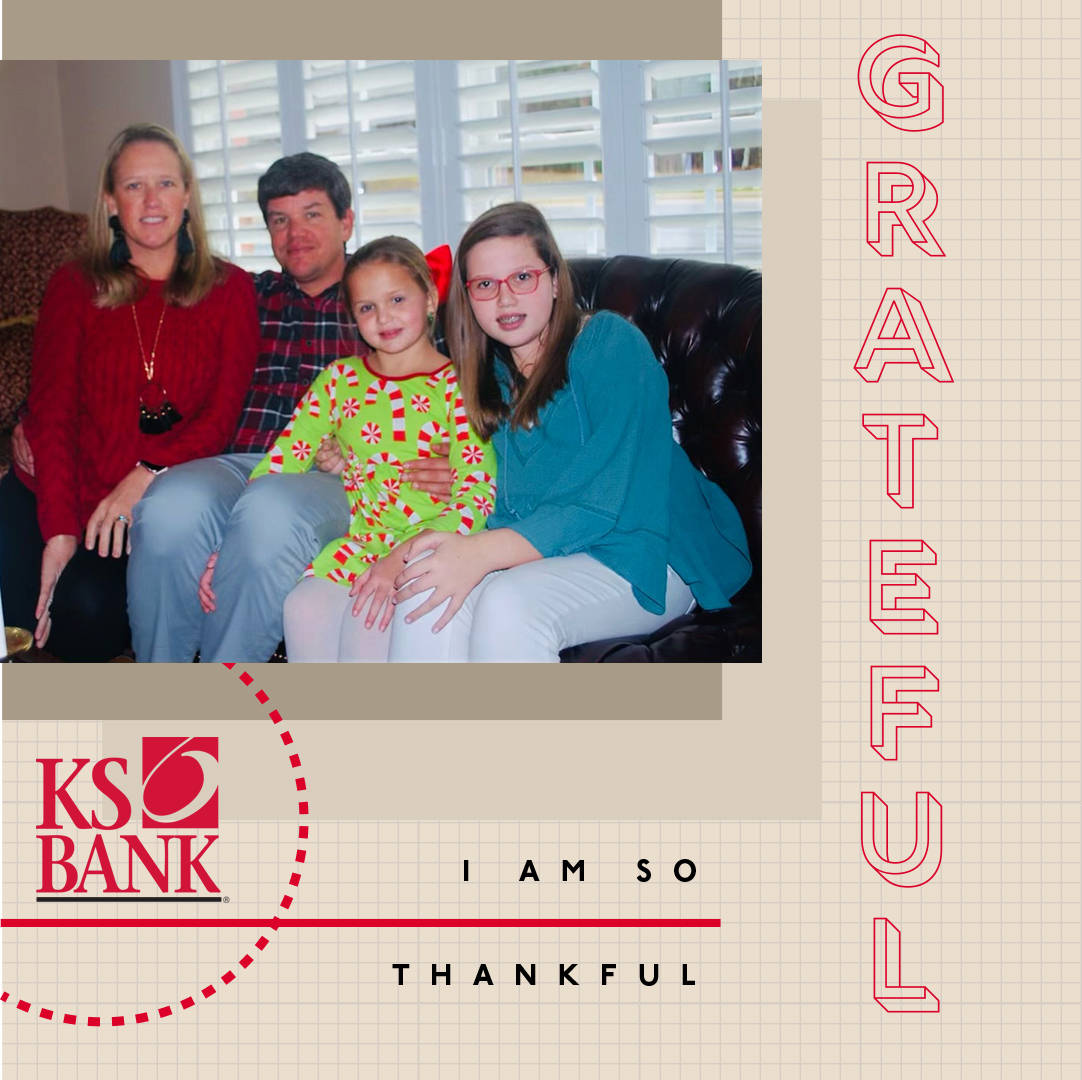 Hannah Giddens
Cash Specialist, Smithfield
"I am so very thankful for my supportive family and friends. I'm thankful for God's grace and the blessing of opportunity with each new day."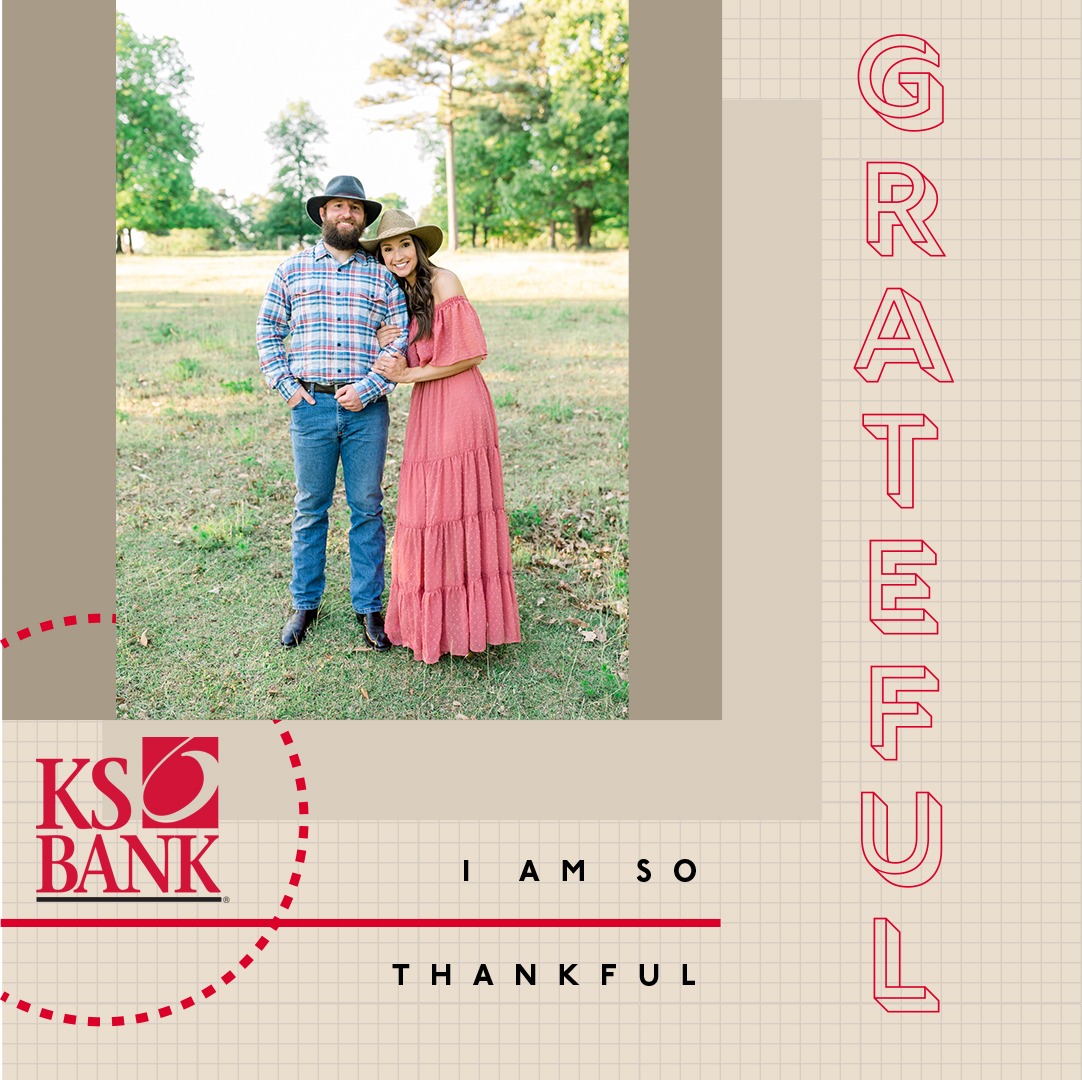 julie mcneilL
relationship banker, goldsboro
"I am absolutely thankful for my whole family and all of my friends! I am especially thankful to have happy and healthy children. I will forever be thankful for my babies."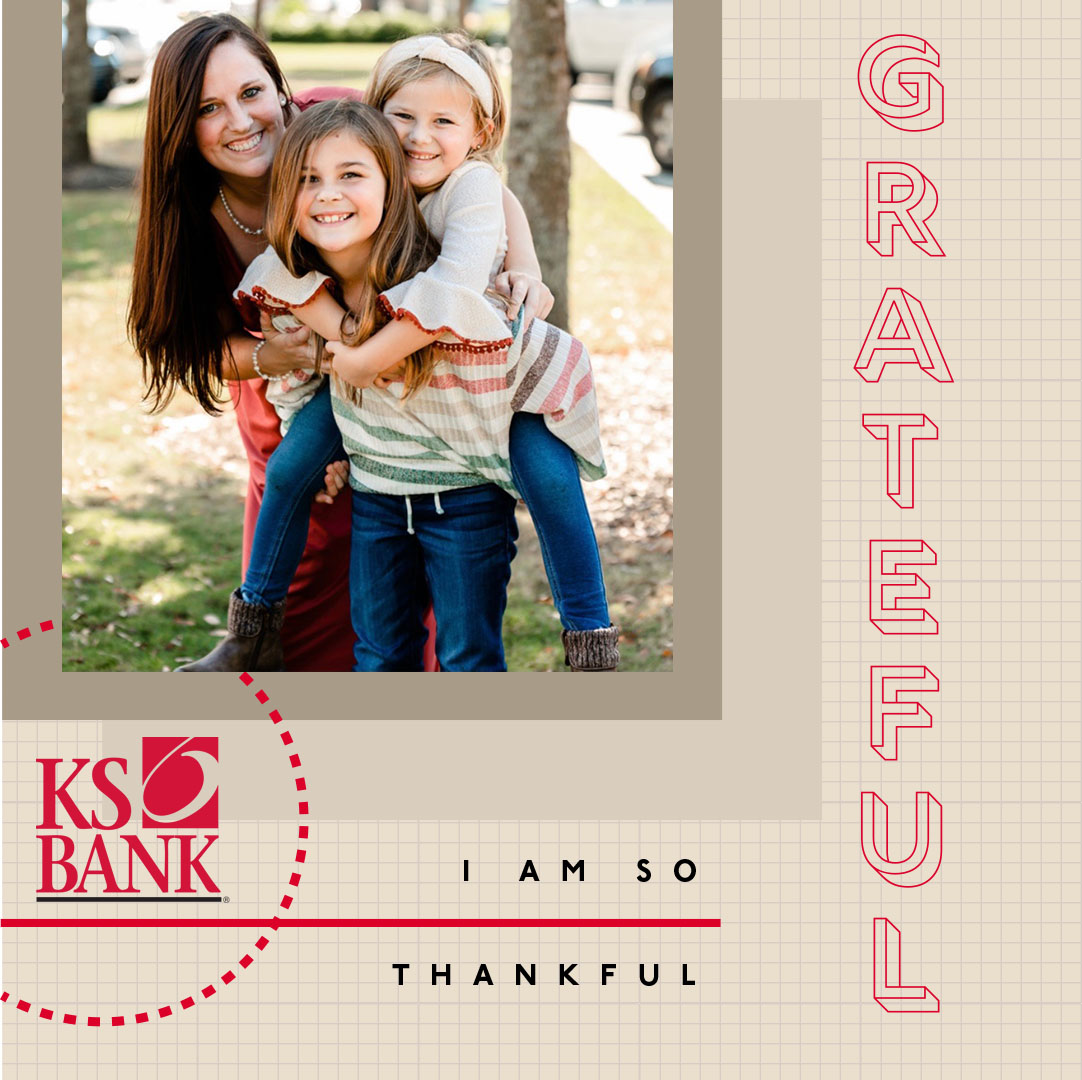 John Parker
Chief credit officer
"This Thanksgiving, I am most thankful for a healthy, loving family, and the peace and joy that comes from knowing Jesus."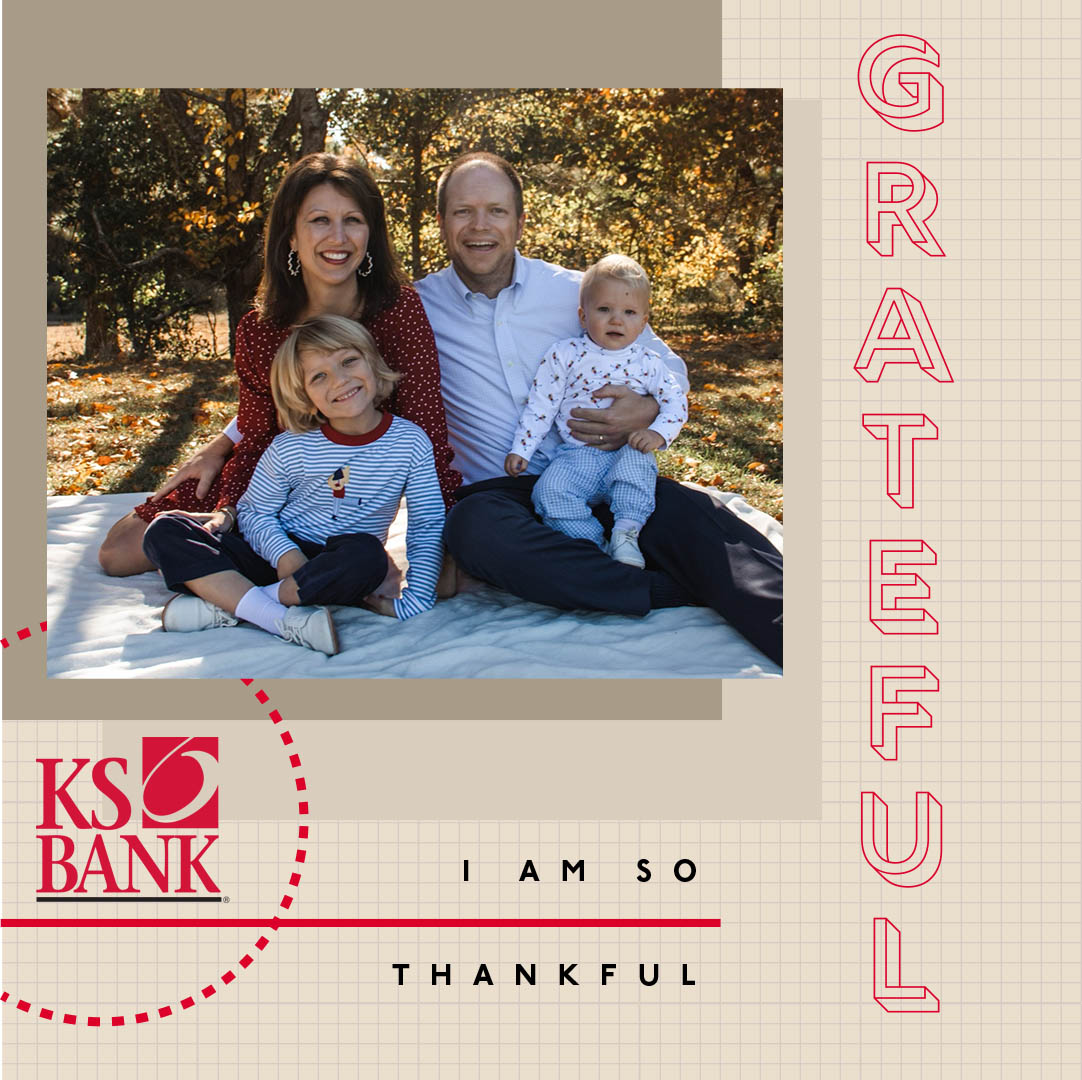 Denise Elliott
Executive Administrator
"This Thanksgiving I am so thankful for all the many blessings God has given me. Of these blessings, I am so thankful for all the friends who I have met along my life's journey, my career at KS Bank, my good health, and for my family near and far, especially my closest family who have welcomed me with open arms 30 years ago, who have surrounded me with so much love and support, and the bundles of joy of grandchildren…they are all my rock!"